Air-conditioned mosquito nets come in many shapes and sizes in the market, so when purchasing air-conditioned mosquito nets, you should pay attention to which aspects should be better Shop. How to choose air-conditioned mosquito nets? First of all, you must know the shapes, brands, materials and textures of air-conditioned mosquito nets. Let's take a look at the installation of air-conditioned mosquito nets Renderings.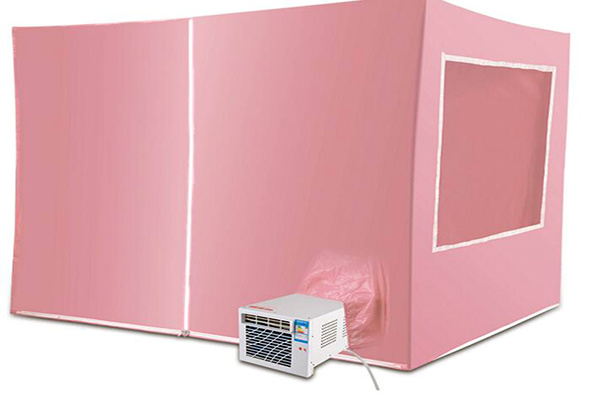 1. Look at the shape of the mosquito net
When purchasing air-conditioned mosquito nets, many people only focus on its appearance and function and ignore its shape, resulting in its aesthetics when used indoors. So what shapes do air-conditioned mosquito nets have? We must choose based on our selection needs. Mosquito nets mainly come in two shapes: square top and dome (also called yurt type). Dome mosquito nets are cheap and lightweight. However, the disadvantage is that dome mosquito nets generally only have two doors. If you sit inside the mosquito net and watch TV, your line of sight will be easily disturbed. More importantly, the dome mosquito net has a narrow space and tends to give people a depressing feeling inside. Compared with dome mosquito nets, although square-top mosquito nets are slightly more expensive, the space is wider and will not feel oppressive. Moreover, square-top mosquito nets generally have three to four doors. You can open the mosquito net at any angle to watch TV. It will block the line of sight and is more suitable for home use.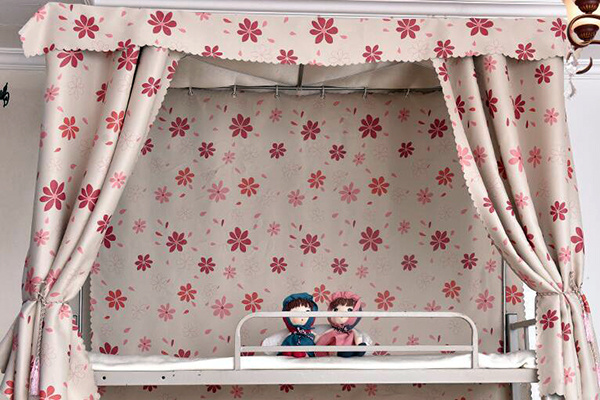 2. Look at the material
The brand of air-conditioned mosquito nets Although there are many, when purchasing air-conditioned mosquito nets, you must pay attention to its material and choose a good quality material with good breathability, economy and durability. Many mosquito nets are made of different fabrics, including pure cotton yarn, polyester-cotton yarn, silk and polyester yarn. Different brands of mosquito nets have different fabric durability, economy, and breathability. You should choose one based on your own needs.
3. Texture and space
You must choose an air-conditioned mosquito net that is of fine quality, so that there are many mosquitoes in summer and it is difficult for them to enter the mosquito net. You should also buy an air-conditioned mosquito net with a large space, so that its air permeability will be very good. Choose a mosquito net with a fine texture, and you need to observe whether its stitches have skipped stitches, and whether the fabric has holes, stains, and scorch spots. Try to choose a mosquito net with a large internal space, because a mosquito net with a large internal space will have better air permeability and will feel more comfortable when sleeping. The mosquito net selected in this way will not only help prevent heatstroke, but also prevent mosquito bites. The holes of the mosquito net must be as small as possible, and the holes should be as dense as possible.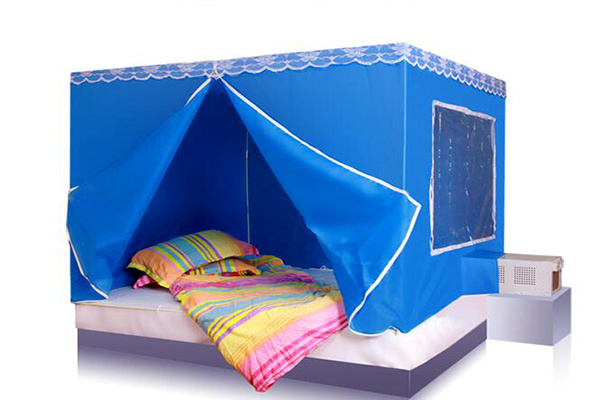 4. Look at the brackets of mosquito nets
The brackets of air-conditioned mosquito nets It directly affects the safety in life, so everyone should pay attention not to choose a mosquito net holder with poor quality, otherwise it will affect normal use. Mosquito net brackets are generally divided into two types: one is a stainless steel bracket, which has strong joints, high hardness, bright luster, no bending, no deformation, good balance, easy installation, and durability. The other is a lightweight carbon fiber bracket, which is strong, tough, and foldable. The surface of the folding interface ring is chrome-plated and will never rust. It is very convenient to carry and store.
The above is the relevant content about how to purchase air-conditioned mosquito nets. I hope it will be helpful to everyone! , China's well-known large-scale decoration platform and leading decoration brand. If you want to put some thought into decoration and design, it is recommended that you apply for professional design services. Professional designers can help you plan a reasonable space layout and exquisite design through on-site room measurement.
>> Click here to get professional designer* room design