Home textile brands are really dazzling in the market. In order to welcome the arrival of the New Year, many people buy new bedding and four-piece sets, so Hongdou home textile brand is One of them. But what about Hongdou home textile brand? The fabrics are mainly pure cotton, the product quality is guaranteed, and the patterns are clear, so it is very popular with everyone. Let's take a look at Hongdou home textile brand.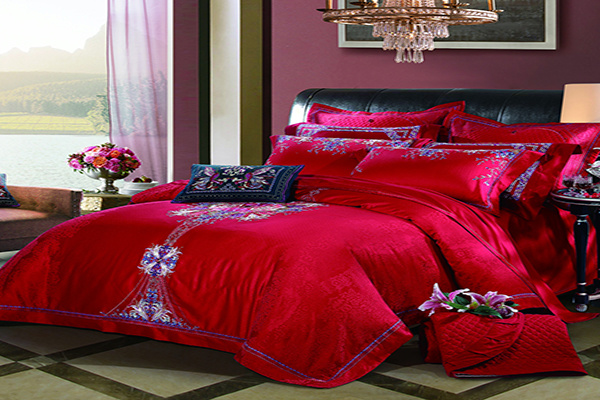 1. The fabrics are mainly pure cotton
Hongdou Home Textiles brand bedding is very popular because its fabrics are mainly cotton and are very comfortable for both children and adults. Most bedding fabrics are made of cotton. Because they are in direct contact with the body, be sure to choose soft fabrics such as pure cotton and silk. These bedding fabrics have a good feel, strong thermal insulation performance, and are easy to clean. Choose pure fabrics printed and dyed with environmentally friendly dyes. Cotton high-density fabric, because natural cotton fiber has good affinity with human skin, has good moisture absorption and breathability, is safe, comfortable, and non-irritating. Other materials such as linen, wool, and lace are generally used as a match. The better the fabric feels against the skin and the softer it feels, the more suitable it is for people to sleep on.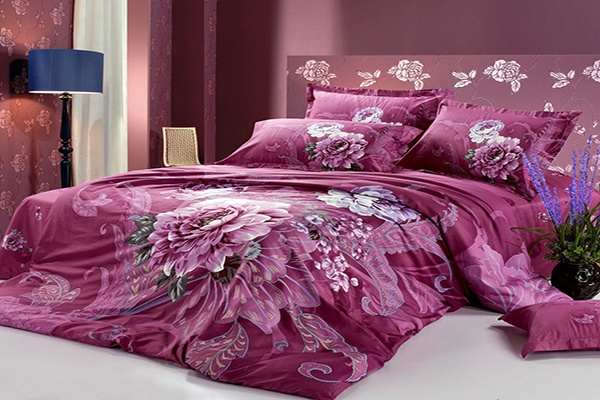 2. Clear patterns
Home textiles for bedding There are many brands, and Hongdou Home Textiles is one of them. The brand has clear patterns, and there are many patterns to choose from, so when you choose, you must choose a unified home textile style. As a decorative textile, whether it can create a comfortable and warm family atmosphere is the principle for people to choose bedding. If bedding is cleverly combined with the color matching, texture performance, and pattern of the surrounding environment, it can form an ever-changing decoration. The effect should be considered comprehensively when choosing. Different colors give people different psychological feelings. Colors that look comfortable and harmonious can help you sleep well at night, while colors that are uncomfortable can make you unhappy or even irritable. When choosing bedding colors, while taking care of your own preferences, you should also take care of the surrounding environment to see whether the bed fabrics are in harmony with the surrounding environment. The combination of primary colors is easy to produce gorgeous effects due to the high purity and strong personality of the colors.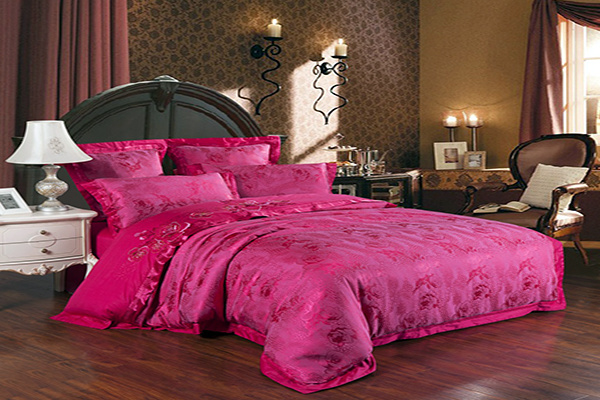 3. Product quality complies with national standards
The quality of home textile products directly affects our daily needs, so everyone should pay attention when purchasing home textile products. The Hongdou home textile brand in the market is still very consistent with the quality of national products, so everyone can buy with confidence. Its product quality has passed national standards, such as ISO9001:2000 quality management system*, ISO9001:2008 quality management system*, and ISO9001, ISO14001, OHSAS18001 three-system integration*, and the brand is also one of the brands in our country that has passed quality, environment, A home textile enterprise with the best occupational safety and health management system. In 2001, Hongdou shares were listed on the Shanghai Stock Exchange and became a listed company. Its product positioning is medium-sized, and its product series includes almost all varieties of home textiles. The company's product sales outlets are located in nearly a thousand retail stores in major and medium-sized cities in 29 provinces, municipalities, and autonomous regions across the country.
The above is the relevant content about the Hongdou home textile brand. I hope it can be helpful to everyone! , China's well-known large-scale decoration platform and leading decoration brand. If you want to put some thought into decoration and design, it is recommended that you apply for professional design services. Professional designers can help you plan a reasonable space layout and exquisite design through on-site room measurement.
>> Click here to get professional designer* room design