Duvets are loved by people for their lightness and comfort. They cover the body without feeling heavy and can make the sleeping process more comfortable. However, there are many brands of duvets on the market. Which brand of duvet is better? Generally, quilts need to be aired every once in a while, so can down quilts be aired? Let's join the editor in this article to learn about issues related to down quilts.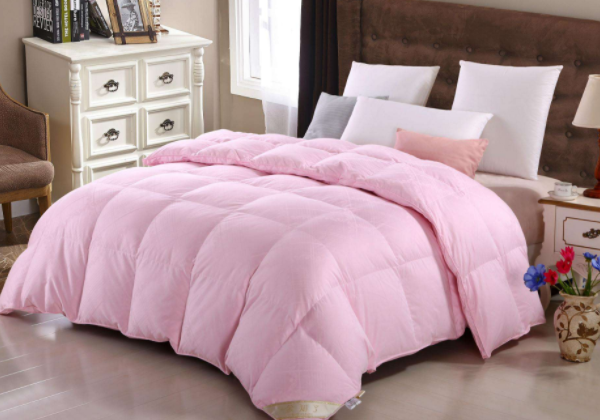 1. Which brand of duvet is better
1. Hongrun
It was founded in 1991 and is the main drafting unit of down industry standards. It is mainly engaged in goose and duck breeding. An enterprise integrating processing, R&D, production and sales of down home textile products. From a single down home textile industry to a diversified industry, we have successfully transformed the main home textile industry into a diversified strategic transformation into finance, real estate development, and energy industries. The four major industries have gone hand in hand to form a whole with complementary advantages and diversified risks, and have achieved substantial operating results. Results.
2. Luolai Home Textiles
Founded in 1992, it is a mid-to-high-end home furnishing brand characterized by European and classic brand styles. It is an enterprise that specializes in creating high-quality home life and high-quality sleep experience for consumers. It has two major R&D and design centers in Europe and China, and has long-term and close cooperation with domestic and foreign professional home textile design institutions and fabric manufacturers. It can capture the fashion trends of home textiles and meet the increasingly diversified needs of home life through product and service innovation.
3. Fu Anna
It Founded in 1994, it owns well-known brands such as Fuana, Visa, Xinerle, Shengzhihua, and Kuqizhi. It is the leading listed company in the domestic home textile industry. It has been developing for 20 years and has opened nearly 2,000 specialty stores in various provinces and cities across the country, becoming the main cooperative brand of major commercial systems across the country.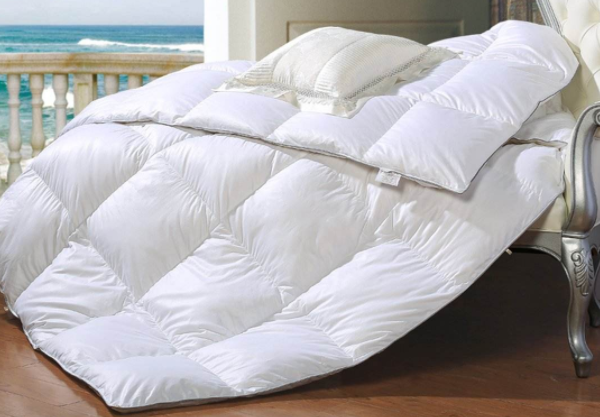 2. Can the duvet be dried?
Duvets used in the home can be sun-dried, but they cannot be exposed to the sun for a long time. The reasons are as follows:
1. The sun has sterilizing properties Effectively, drying the duvet can keep the air inside the quilt fresh, which plays a great role in preventing diseases.
2. Generally, the down contained in duvets is animal protein, and the molecular structure may break under strong ultraviolet light, which is harmful to duvets. The fluffiness and warmth retention properties are affected.
3. The material on the surface of the duvet is chemical fiber fabric. If it is exposed to high temperature for a long time, it will release chemical substances and may change the duvet. product properties.
4. It is very good to dry the duvet in the warm sunshine. It is better to be exposed to the sun for a long time in the warm summer. No, it will aggravate the aging of the duvet.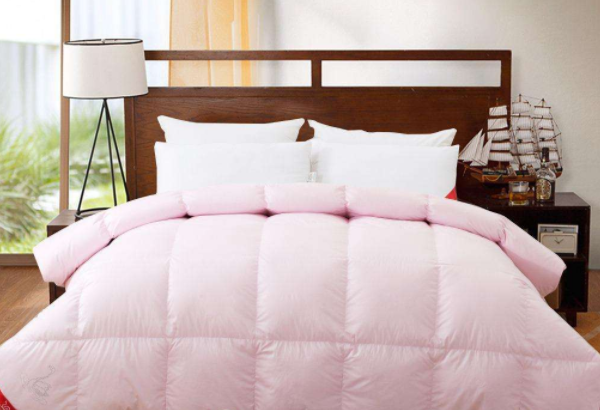 3. How to clean a duvet
1. Dry cleaning
Duvets can be dry cleaned. Many people think that washing quilts is a troublesome thing, so they can be sent to a professional Dry cleaning shops perform dry cleaning, but you need to check whether the dry cleaning shop is regular.
2. Machine washable: Generally, there is a small label with maintenance and washing instructions sewn on the inside of the duvet, 90% of which The duvet is marked to be hand washed. Machine washing and drying will cause the filling thickness of the duvet to become uneven, causing deformation and linting, which will affect the beauty and warmth of the duvet.
3. Hand washing: This is the best method, but due to the large size of the duvet, it will be more difficult to wash. When hand washing a duvet, you need to rinse it thoroughly and dry it thoroughly, otherwise the down inside will easily become moldy.
Recommended reading: Which is better, duvet or silk quilt?
The above is the relevant content about Which brand of down quilt is better? I hope it will be helpful to everyone! , well-known in ChinaA large-scale decoration platform and a leading decoration brand. If you want to put some thought into decoration and design, it is recommended that you apply for professional design services. Professional designers can help you plan a reasonable space layout and exquisite design through on-site room measurement.
>> Click here to get professional designer* room design