No matter what season it is, people must cover themselves with quilts when sleeping to avoid catching colds. Especially in the hot summer, the air conditioner will be turned on in the room at night. At this time, you must cover yourself with a quilt to prevent yourself from being frozen while sleeping. When it comes to choosing summer quilts, many people don't know what kind of quilt is suitable, and they don't know what kinds of summer quilts there are. So below, the editor will take you to read the article and talk about How much does a summer quilt cost and How often to wash a summer quilt. Friends who are interested can quickly collect it. !
1. There are several types of summer quilts
1. Silk quilt
Silk is an animal protein fiber with very high moisture absorption , breathability. The silk quilt will have a cool feeling when you first cover it, allowing the skin to perspire and secrete freely, keeping the skin clean, making you feel more comfortable, and the price is relatively moderate.
2. Towel quilt
Towel quilt It is an ideal bedding for summer and autumn. It is made of 100% pure cotton through spinning and weaving. The new type of towel quilt has a cloth surface on one side and a towel on the other side. It has a certain thickness and is loved by more and more people. It is thin, breathable, sweat-absorbent, close-fitting, and soft to the touch, and is suitable for people and children who are extremely afraid of heat.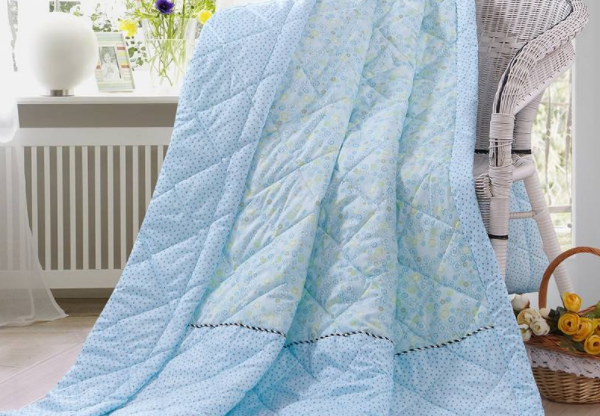 3. Velvet quilt
Velvet quilt has "tone" It has "warm" properties and can absorb excess moisture from the human body and discharge the absorbed moisture into the air to keep the quilt itself in a healthy state. Therefore, this quilt is very comfortable to sleep on and is cheaper than goose down.
4. Quilt
Nowadays, the fabric of summer quilt jackets is made of pure cotton, while the filling is made of fiber. When covering this kind of quilt, the pure cotton fabric makes people feel smooth, comfortable and skin-friendly, and the nine-hole fiber filled has very good breathability due to its large number of holes and low fineness.
2. How much does a summer quilt weigh?
The most commonly used quilt in summer is the air-conditioning quilt. The weight of air-conditioning quilts varies. If it is heavier, it will be thicker. If it is lighter, it is easier to catch a cold in the air-conditioned room, so you must choose the right one. of kilograms. Air-conditioning quilts are generally 0.4-0.8kg, which is about one pound in weight. In addition, the weight of a summer quilt also depends on the material, such as a down quilt. A down quilt of the same volume is lighter than other quilts. If it is a down quilt, its weight can not exceed one kilogram.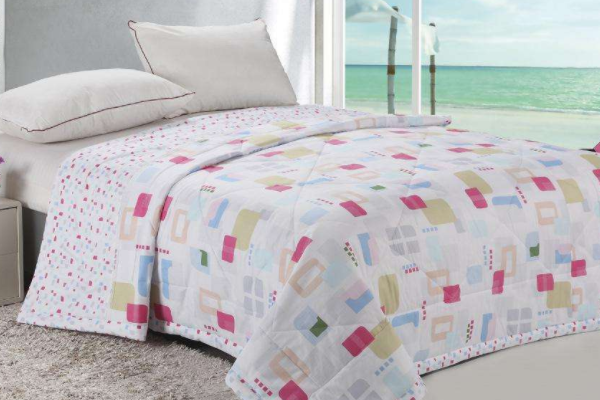 3. How often should you wash your quilt in summer
Summer quilts are the most susceptible to dirt and bacteria among all quilts. According to statistics, the normal amount of sweat perspiration for a person in 24 hours is about 600-700 ml, and it will be more in summer. Especially at night when sweat is fully absorbed in summer, it will become a breeding ground for mites and bacteria. Since the summer quilt does not require a quilt cover and is in direct contact with the skin, its cleaning frequency should be similar to that of the quilt cover, about once every half month. When cleaning summer quilts, the soaking time must be controlled within half an hour to avoid fading. After washing, you also need to be careful not to expose it to the sun, and it is best to dry it in a ventilated place.
The above is the relevant content about the types of summer quilts and how many pounds a summer quilt weighs. I hope it will be helpful to everyone! , China's well-known large-scale decoration platform and leading decoration brand. If you want to put some thought into decoration and design, it is recommended that you apply for professional design services. Professional designers can help you plan a reasonable space layout and exquisite design through on-site room measurement.
>> Click here to get professional designer* room design