A good mattress can give owners a good sleep. Does anyone know which latex mattress brand is good and cost-effective? What I bring to you today is the top ten ranking list of latex mattresses. I hope it will be helpful to you when choosing a latex mattress. Let's take a look below!
1. Sealy
Silian Trading (Shanghai) Co., Ltd. was officially established in 2008. Since then, it has focused on bringing high-quality products to all Chinese users. Sealy has been not only concentrating on studying the sleeping habits and preferences of Chinese families, but also serving Chinese consumers and bringing high-quality sleep experience, and feeding back the caring spirit to all Chinese users with practical actions. In order to ensure the high quality of mattress products, Sealy has successively opened a number of mattress manufacturing factories in China that integrate R&D and manufacturing.
2. Sleeping
Schmus has an experienced technical research and development team for latex products and more advanced production equipment. There are 3 fully automatic latex pillow production lines, 3 latex mattress production lines, fully automatic water pressure, radio frequency drying and other back-end equipment, all of which are controlled by computers. It mainly produces mid-to-high-end natural latex pillows and natural latex mattresses. It is a high-tech emerging enterprise integrating nanotechnology, design, research and development, production and sales. The factory covers an area of ​​66,000 square meters. The annual output is 15 million latex pillows and 150,000 natural latex mattresses.
3. SOMNOPRO Suibao mattress
As one of China's well-known mattress manufacturers, Suibao Group has been researching high-quality deep sleep for more than 42 years. Since the birth of the first soft spring mattress in Suibao Group in 1971, Suibao Group has been focusing on mattresses and sleep research on Chinese consumers for more than 40 years, just to achieve 8 hours of high-quality deep sleep every night. . With its constantly innovative R&D technology and product quality deeply trusted by consumers, Suibao Group's brands and products have won numerous awards at home and abroad. According to data from the World Brand Laboratory in 2013, Suibao Group's brand value is as high as 3.981 billion yuan.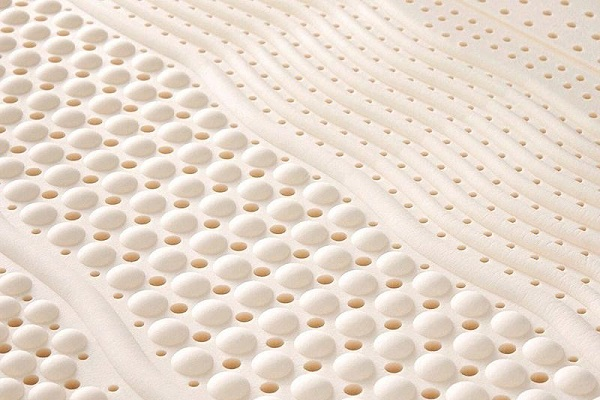 4. DeRUCCI mousse
Dongguan Mousse Bedroom Products Co., Ltd. was established in 2004 and is positioned as a global integrator of healthy sleep resources. It specializes in human health sleep research and engages in the research and development, production and marketing of a complete set of healthy sleep systems. Mousse's design concept originated from Europe. The company hired the famous French designer Moris as the chief designer to integrate ergonomics and sleep environment into the design of bedding. Mousse is the pioneer of the global healthy sleep system and a fast-growing brand in China. It currently has more than 2,800 stores around the world.
5. KingKoil 金凯儿
Kingkoil (Shanghai) Bedding Co., Ltd. was established in April 2000. It is one of the world-renowned high-end and high-end mattress manufacturers. It is responsible for the production, promotion and promotion of KINGKOIL products in the Chinese market. Serve. Now we have established a production base of more than 10,000 square meters, and introduced the world's most professional production equipment and raw material suppliers. The company has a century-old mattress production technology and experience. Every production link strictly follows KINGKOIL's global unified standards to provide Chinese users with high-quality products and satisfactory services. Since the establishment of the company, after years of hard work, the company has continued to grow in size and has developed into an integrated production, supply and marketing enterprise with nearly 400 employees.
6. Dunlopillo Dunlop
In 1929, it is the world's leading bedding brand, the founder of latex mattresses, a large-scale luxury breathable latex provider, and a provider of comfortable sleep solutions. Dunlop stands for more than just sleep products. Our clients are our main inspiration – they want the freedom to create the perfect bedroom of their dreams. Over the years, we've taught millions of people around the world that their bedroom is their own private haven where they can celebrate life's special moments.
7. Mengshen Mengshen mattress
Ningbo Mengshen Mattress Machinery Co., Ltd. (hereinafter referred to as the "Company") is a comprehensive soft furniture industrial company integrating R&D, production, sales and trade. The headquarters is located in Yongjiang Industrial Park, Jiangbei, Ningbo. The company covers a total area of ​​35,000 square meters and a construction area of ​​45,000 square meters. It currently has ten functional departments, three major business departments and four branches, namely Ningbo Spring Machinery Factory, Zhejiang Mengshen Home Furnishing Co., Ltd.Co., Ltd., Ningbo Mengshen Investment Consulting Co., Ltd. and Ningbo Mengshen Titanium Bedding Co., Ltd. The company has offices in the United States.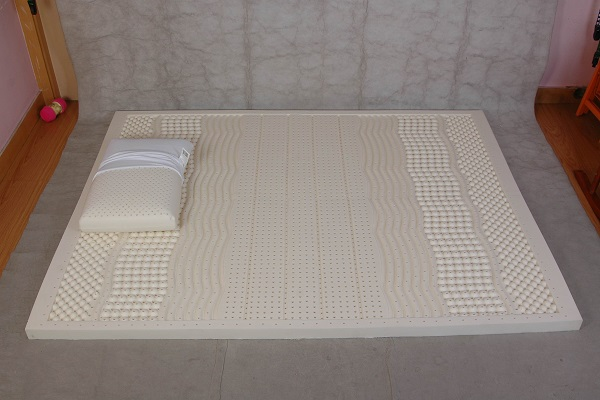 8. Serta
In 1931, as the bed market became increasingly competitive, a group of mattress manufacturers learned that standing alone could not compete with national brands and their massive Only by merging advertising funds can we share product manufacturing methods and advertising and marketing. So these original shareholders jointly formed a company and obtained state permission, which became the current Serta Famous Bed. In the early days, the company used the name "Sleeper Inc." It was not until 1940 that the company name was officially changed to Serta Inc. in order to enhance brand recognition.
9. Slumberland
Hilding Anders (China) is affiliated to the Swedish Hilding Anders Group. It is the largest bedding company in Europe, Russia and Asia, providing a good sleep experience to consumers around the world. . It is the owner of Slumberland and Regal bedding brands. For nearly a hundred years, we have devoted our passion and craftsmanship to creating mattresses and beds for high-quality sleep, and firmly believe that the sign of success is to continuously meet customer needs and actively pursue them. It is in this spirit that we will continue to live up to the trust given by consumers and create customized sleep solutions for the different sleep needs of generations.
10. Sleemon is happy
Xilinmen Furniture Co., Ltd. is a leading company in the domestic mattress industry. It has always been "committed to human health sleep" as its mission and focuses on the design, research and development, production and sales of high-quality mattresses as its core. furniture. The company's main products are mattresses, soft beds and supporting products. It owns four major brands: "Xilinmen", "Fashiman", "SLEEMON" and "Aibei". The company's core product, mattresses, has an annual production capacity of 1 million pieces, making it the world's largest bed manufacturing company.
The above is an introduction to which latex mattress brand is good and cost-effective, the top ten latex mattress rankings, and more decoration knowledge, Please continue to pay attention to decoration company reviews and decoration cases!