Summer is coming again soon. Thinking about the hot summer is really a headache. It can be said that you go out for five minutes and sweat for two hours, but day and night The temperature difference still exists. Many people like to sleep with the air conditioner on at night. They always feel cold in the middle of the night. At this time, the summer quilt plays a role in keeping warm. There are many types of summer quilts, and the quality of different brands varies. Next, the editor will introduceWhat kind of quilt is a summer quilt? What brand of Xia Liang quilt is good?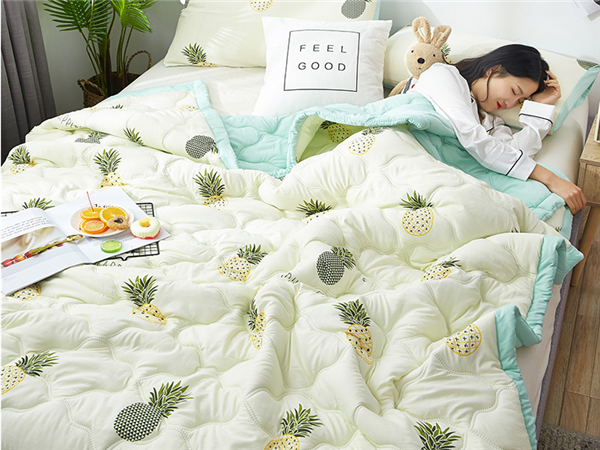 1. What kind of quilt is a summer quilt?
Xia Liang quilt refers to the thin quilt we cover in summer. Its main features are good air permeability and good water permeability. Generally, there is no need to use a quilt cover when using it. , it can be washed directly.
There are many fillings in summer quilts, such as three-dimensional curly cotton, microfiber, silk, etc.
2. What brand of summer quilt is good?
1. Duokai
Duokai Home Textiles has been committed to suites since its establishment. It mainly engages in R&D and design, outsourced production, brand promotion, channel construction and sales of home textile products (including pillowcases, quilt covers, sheets, fitted sheets, etc.) and core products (including pillow cores and quilt cores).
2. Mercury
Mercury Home Textiles is an important founder of China's modern home textile industry. After more than ten years of development, it has quickly become a professional, multi-brand enterprise integrating R&D, design, production and sales, focusing on the home textile industry. The company's production, sales, channel scale and comprehensive strength rank among the top three in the industry.
3. Mengjie
Hunan Mengjie Home Textile Co., Ltd. was established in 1956. Mengjie has been focusing on realizing the dream of high-quality home furnishings for loving families around the world, with the goal of "love in the family". Covering product research and development, marketing network, service system, management activities, and brand building, it has always been in the leading position in the industry for many years.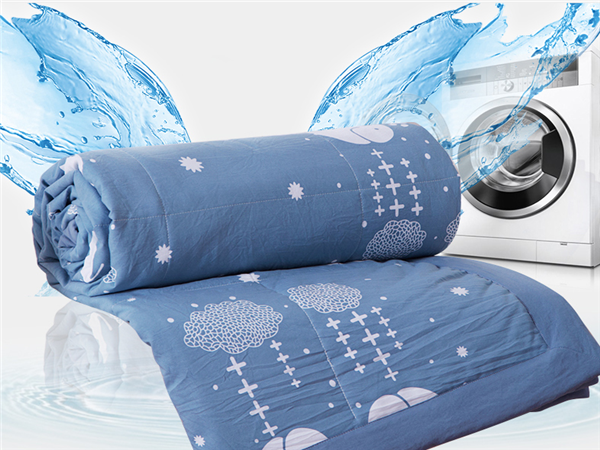 3. What kind of fabric is good for summer quilts
1. Chemical fiber summer quilt
Traditional summer quilts mostly have four holes and seven holes. Chemical fiber materials such as silk and silk have poor thermal insulation properties. If you sleep with the air conditioner or electric fan on at night, you will easily catch a cold.
2. Silk summer quilt
Silk summer quilt is especially suitable for people who stay in air-conditioned rooms for a long time in summer and like to kick the quilt in the middle of the night. Silk quilts are warmer, thinner, more comfortable, and more affordable.
3. Thin cotton blanket
Thin cotton blankets are popular abroad and are specially used by people who like to stay in air-conditioned rooms. It has the warmth and super breathability of a blanket, is not expensive, and is very cost-effective.
4. Duck down quilt
A duck down quilt has very good breathability and is more suitable when the weather is hot and humid. A good eiderdown quilt, in addition to keeping warm, can also absorb the remaining water vapor from the human body and discharge the water vapor into the air, making us feel comfortable.
5. Towel quilt
Towel quilt Pure cotton is breathable, lightweight, sweat-absorbent, and soft to the touch. It is more suitable for people who are afraid of heat, and the price is relatively cheap.
Recommended reading: Tips for cleaning Xia Liang
The above is the relevant content about What kind of quilt is a summer quilt and what brand of summer quilt is good? I hope it can be helpful to everyone! China's well-known large-scale decoration platform and decoration leader brand. If you want to put some thought into decoration design, it is recommended that you apply for professional design services. Professional designers can help you plan a reasonable space layout and measurement through on-site measurements.Beautiful design.
>>Click here to get professional designer* room design