As we all know, bedding is the most contact with the skin when we sleep, so the quality of bedding fabrics is related to our health and sleep. quality. Therefore, we must choose fabrics carefully when purchasing bedding. So which fabric is best for bedding? Next, the editor will introduce to you several common fabrics for bedding.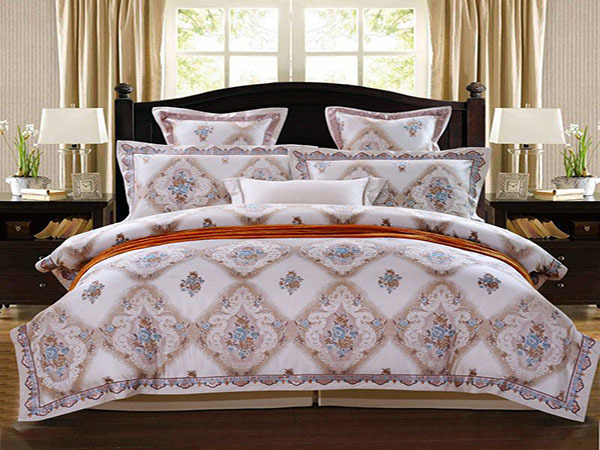 1. Pure cotton fabric
First of all, let's take a look at pure cotton fabric. Its advantages are that it absorbs water, absorbs sweat, has good skin fit, and does not cause any harm to human skin. In addition, pure cotton fabric has better warmth retention in winter, and the overall feeling is soft and comfortable. a feeling of. But its disadvantage is that it will shrink after cleaning, so it can be appropriately wider when customizing.
2. Bamboo fiber fabric
Bamboo fiber fabric is made of natural moso bamboo as raw material and is refined through steaming and hydrolysis. It feels good against the skin, is soft, smooth, comfortable and breathable. It has good air permeability and is better for people to sleep on. Cool and comfortable. Bamboo fiber is a natural fiber that can produce negative ions and far-infrared rays, which can promote blood circulation and metabolism.
3. Polyester fabric
Polyester fabric is a blended fiber fabric that has the comfort of natural fibers and the durability of chemical fibers. The advantages of this type of bedding fabric include good color fastness, bright colors, good shape retention, and durability. The disadvantages are that it is easy to pill, generate static electricity, and has poor affinity.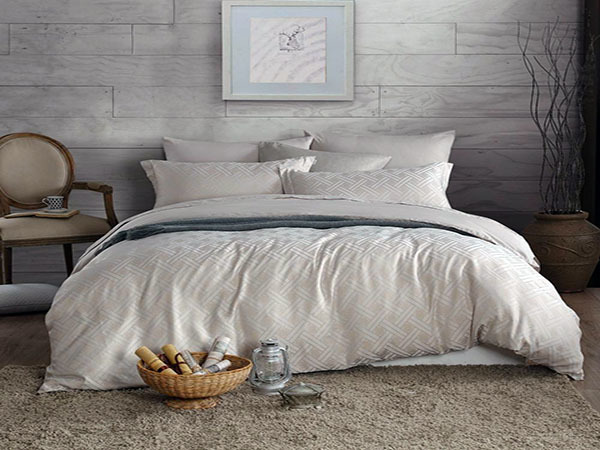 4. Brushed fabrics
Brushed fabrics It feels very good. It will be sanded during the post-processing process to make the surface of the fabric have a certain velvet feel, so it has a better fabric feel. Sanding is also called sanding, which can make the warp and weft yarns produce fuzz at the same time. The fuzz is short and dense, the suede surface is smooth, the hand feels plump and soft, rich in velvet feeling, and the luster is soft and non-aurora.
5. Linen fabric
Lax fabric has advantages that other fibers cannot match. Linen sheets make it easier to fall asleep and enjoy a more restful and deep sleep than cotton sheets. It is not irritating to the skin, and can also lower the skin temperature and reduce muscle tension. Linen fabric also has the effect of inhibiting bacterial growth. However, because linen bedding has a rough feel, it is only suitable for local use.
6. Silk fabric
Silk fabric is the most popular bedding fabric. It has the characteristics of gorgeous and rich appearance, natural soft light and sparkling effect, comfortable feeling, high strength, better elasticity and hygroscopicity than cotton, but it is easy to Dirt, heat resistance to strong sunlight is worse than cotton. In life, you still need to learn to maintain various bedding products to make them last longer.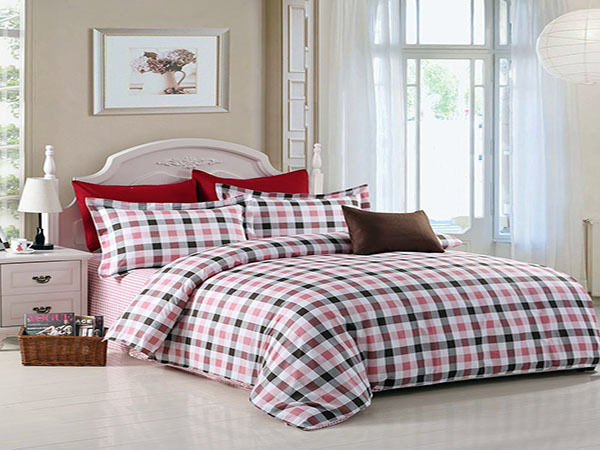 The above is the relevant introduction about which fabric is best for bedding. I hope it can be helpful to everyone! , China's well-known large-scale decoration platform and leading decoration brand. If you want to put some thought into decoration and design, it is recommended that you apply for professional design services. Professional designers can help you plan a reasonable space layout and exquisite design through on-site room measurement.
>> Click here to get professional designer* room design