Quilt is an essential bedding item in the home and is used in all seasons. The difference is that the thickness is different. Therefore, the prices are also different. Mercury Home Textiles is a brand that has attracted much attention in recent years. It has been heavily promoted and its quality has been recognized by people. Among them, silk quilts are the best-selling ones. This material is suitable for all seasons and is very popular among the masses. The editor below will introduce to you the approximate price of silk quilt and give you a comprehensive introduction.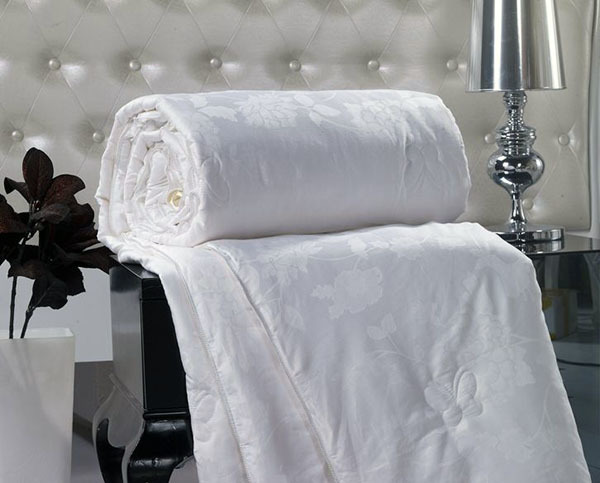 1. Silk quilt for two persons
Families have great demand for double quilts. After all, married families account for the majority. In order to have an exquisite sleep and enjoy life better, many people will choose this warm and comfortable double winter quilt from Mercury Home Textiles. In order to achieve the effect of warmth and comfort, its filling is made of 100% tussah silk, which is light and comfortable overall, warm in winter and cool in summer. The outer fabric is made of high-quality jacquard fabric with tread pattern, which is not only simple and elegant, but also breathable, warm, dust-proof and anti-mite. Its price is also relatively expensive at around 1,000 yuan.
2. Silkworm soft silk combined quilt
In order to cater for the usage habits of different families, Mercury has developed and designed styles that combine silk and soft silk for people to choose from. The unique design can impress people even more. An elegant and elegant pattern design is used on the front to make the home feel warm and fashionable. It also has a unique ring buckle design that can better fix the quilt, so you don't have to worry about it slipping and getting wrinkled. This quilt feels soft and delicate, has good breathability, is not easy to pill and not easy to fade. The market reference price is 900 yuan.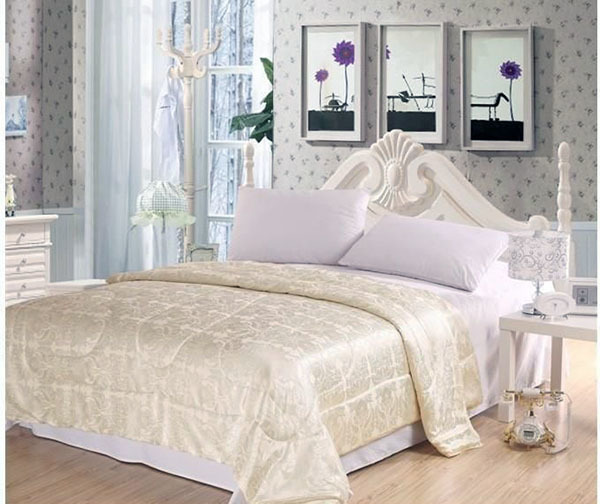 3. Silk and wool quilt
Silk and wool are both popular materials. Combining the advantages of the two is designed to bring people a sense of freshness and a comfortable use experience. In terms of design, the quilt is filled with 100% tussah silk, which is rich in a variety of amino acids necessary for the human body and has skin care and beauty effects that other materials do not have. The mother quilt is filled with 100% wool, which has excellent warmth retention and moisture absorption. It can be disassembled and used in the hot summer. The thickness is moderate and it is more silky and breathable. In the cold winter, the mother and child quilts can be combined to form a warm and thick silk wool quilt. Because of its good quality and diverse functions, the price is around 1,300 yuan.
The above is I hope this information will be helpful to everyone regarding the approximate price of silk quilts! , China's well-known large-scale decoration platform and leading decoration brand. If you want to put some thought into decoration and design, it is recommended that you apply for professional design services. Professional designers can help you plan a reasonable space layout and exquisite design through on-site room measurement.
>> Click here to get professional designer* room design