With the continuous improvement of people's quality of life, the bedding products on the market are not only a dazzling array of brands, but also come in a wide variety of fabrics. If you want to buy comfortable bedding, you need to know the relevant knowledge before buying to avoid being cheated. So how to identify bedding fabrics? Next, follow the editor to learn about identification of bedding fabrics.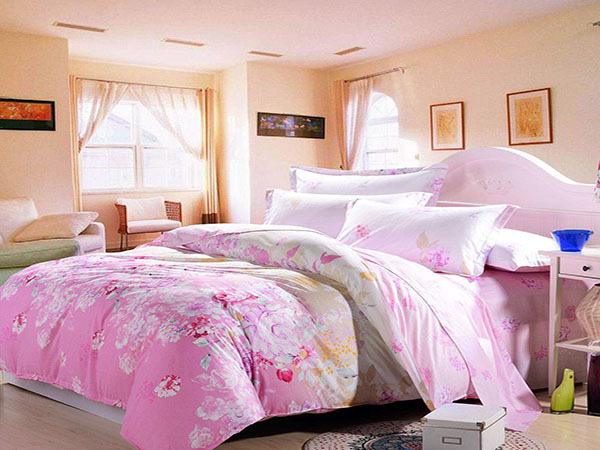 1. Yarn count
The count is usually represented by "count" or "S". The count is the standard for the thickness of the yarn. For example: one tael of cotton can be made into 30 strands of yarn 1 meter long, which is 30 counts, and one tael of cotton can be made into 40 strands of yarn 1 meter long, which is 40 counts. As can be seen from here, the number of yarns The higher the count, the finer the yarn, the thinner the cloth woven with such yarn, and the softer and more comfortable the cloth will be.
2. Density
It is easy to ignore the density of bedding fabrics. In fact, it can determine the quality of the fabric. In the industry, fabrics basically don't talk about thread count. They only talk about multiplied by number, because there are very few options for thread count, generally 30S and 40S. It can be said that 60S fabric is not suitable for bedding, because She is too thin.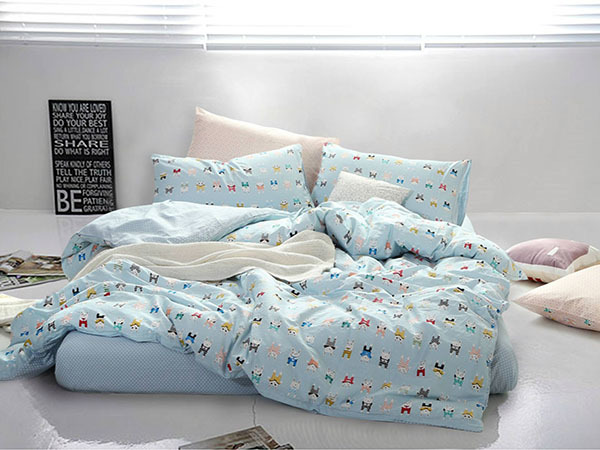 3. Understand a few professional terms
1. Satin fabric
The cloth surface of the satin fabric is basically covered by warp or weft yarns , there are diagonal lines on the surface, but there are no obvious diagonal lines like twill. The warp and weft yarns are interlaced less often, with a smooth and bright appearance and a softer texture.
2. Plain fabric
Plain weave fabric has a tight structure because every other warp and weft yarn is interlaced, the interweaving points are densely arranged, and there is no difference between the front and back sides. The texture is firm but feels hard. This kind of fabric is generally used in embroidery products. Its shrinkage rate is lower than that of twill fabrics, and its firmness is higher than that of twill fabrics.
3. Twill fabric
Twill fabric, as the name suggests, is a fabric with a twill weave. The cloth surface has obvious diagonal lines, good feel, gloss and elasticity. At present, most printed products on the market use this fabric. Many buyers prefer twill fabrics because they feel soft, but they shrink more than plain fabrics.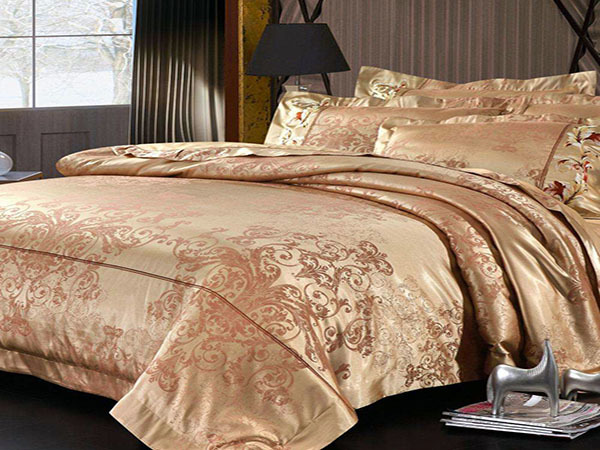 The above is an introduction to the identification of bedding fabrics. I hope it will be helpful to everyone! , China's well-known large-scale decoration platform and leading decoration brand. If you want to put some thought into decoration and design, it is recommended that you apply for professional design services. Professional designers can help you plan a reasonable space layout and exquisite design through on-site room measurement.
>> Click here to get professional designer* room design