Home textile products are indispensable in life. There are many home textile brands on the market now, so it is very important for us to compare when purchasing. normal. Wanting to buy good products is a normal psychology for each of us. Compared with some other brands, branded products have better quality assurance. Next, let's take a look atWhat are the home textile brands? Which are the top ten home textiles rankings ?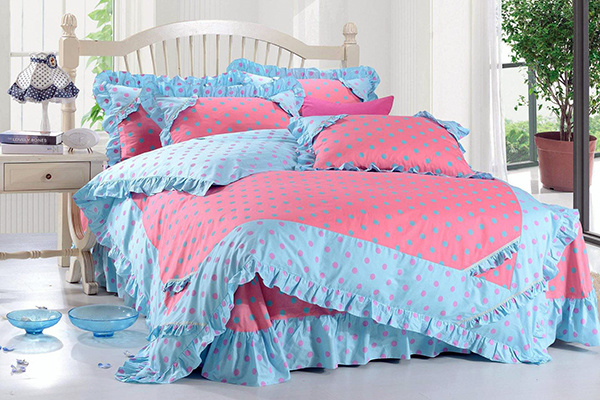 1. What are the home textile brands
1. Luolai
Luolai home textile company is strong and can withstand the Chinese textile industry It has continued to develop despite the economic crisis, carried out financing and listing, entered the capital market, and established a firm foothold in the domestic market.
2. Mengjie
Mengjie is known as one of the three giants in the home textile industry and is now gradually moving towards the capital market. Mengjie itself has a huge marketing network and is in a leading position in the industry. It has more than 800 specialty stores and more than 800 counters across the country, with a relatively high market share.
3. Fu Anna
Fuanna has been rated as one of the most influential brands in the home textile industry. After more than ten years of development, Fuanna has developed thousands of patterns, holds many patents, and has hundreds of copyrights.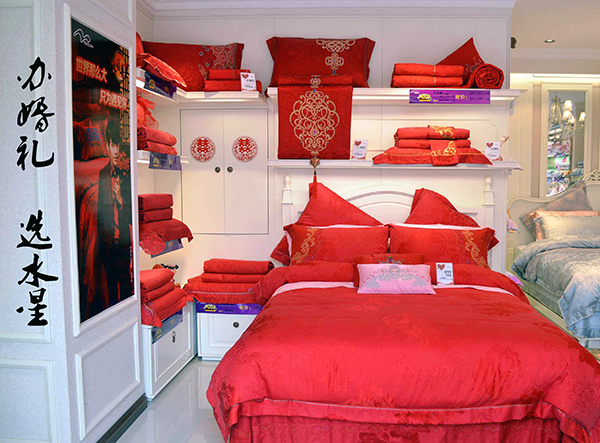 2. Ranking of the top ten home textiles
1. Luolai Home Textiles
Luolai Life Technology Co., Ltd. has become a listed company . Its products are characterized by European classic brand styles. They are mid-to-high-end furniture and lifestyle brands and are the leaders in the domestic home textile industry.
2. Fu Anna
Fuanna was founded in Guangdong Province in 1994. It is the best example of artistic home life. It also owns brands such as Fuanna/Visa/Shengzhihua. Its home textile products are also popular among consumers.
3. Mercury Home Textiles
Mercury Home Textiles is still relatively well-known in China. Founded in 1987, it is one of the earliest large-scale home textile companies in China to get involved in home textiles.
4. Mengjie Home Textiles
Mengjie Home Textiles is famous in the industry for its unique design, exquisite craftsmanship and excellent quality. The reputation and quality of its products have also been recognized by the industry.
5. Boyang Home Textiles
Boyang Home Textiles is a Zhejiang brand. It mainly creates light luxury brands for women over 25 years old. Its products are noble and elegant and have been well received in the industry.
6. Hengyuanxiang Home Textiles
Hengyuanxiang was founded in 1998. It is currently the largest wool manufacturer in the world, covering the wool, knitting, and home textile industries.
7. Much love
Duokai was established in Hunan in 1999. It is a large-scale textile enterprise group specializing in the design, production and sales of bedding.
8. Old tailor home textiles
Jiangsu Lao Tailor Home Textile Industry Co., Ltd. is a large-scale home textile production supplier. Its subsidiaries include Lao Tailor Home Textile/Qianzufang Home Textile and other brands, focusing on overall suites, mattresses, and curtains. Waiting for bedding.
9. Leyoujia
Leyoujia belongs to Luolai. It is a large-scale American home furnishing online direct sales brand that sells mid-to-high-end fashion home textile brands.
10. Violet
Violet is a Jiangsu brand product and one of the top 100 companies in China's textile industry.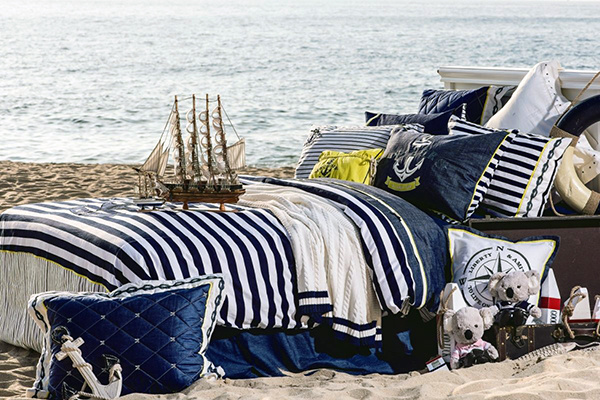 The above is the relevant content about home textile brands. I hope it can be helpful to everyone! China's well-known large-scale decoration platform and leading decoration brand. If you want to put some thought into decoration design, it is recommended that you apply for the * design service , help you plan a reasonable space layout and exquisite design through on-site room measurement by professional designers.
>> Click here to get professional design Teacher* measuring room design