In the cold winter, it is very happy to sleep with a comfortable quilt at night. Soft and warm quilts can allow people to sleep comfortably until dawn, and they will not be unable to fall asleep for a long time after waking up from the cold in the middle of the night. So, which brand of quilt has good quality? Which quilt is the most comfortable? What kind of filling is best for a quilt? Let's take a look at the article below! (Recommended reading: How to wash a quilt well)
1. Which brand of quilt is of good quality?
1. Fu Anna
Fanna was founded in 1994. It is a well-known home textile enterprise with strong comprehensive strength that integrates advanced R&D and design centers, modern production bases, sound marketing service systems and efficient logistics and distribution systems. The company takes "creating a beautiful sleep life and building a century-old home brand" as its business philosophy, and owns the noble, elegant and romantic "Fuanna" brand home textiles.
2. Boyang
Boyang Home Textiles is a brand under Boyang Holding Group. It embellishes home life with a full range of products. With its unique design charm, warm and comfortable natural style, and elegant product quality, it has won the favor of many professionals and consumers. Favor is also very famous in the domestic home textile industry.
3. Luolai
Luolai Founded in 1994, it is a professional textile enterprise integrating R&D, design, production and sales. It is one of the earliest home textile enterprises in China to set foot in the home textile industry and form its own unique style.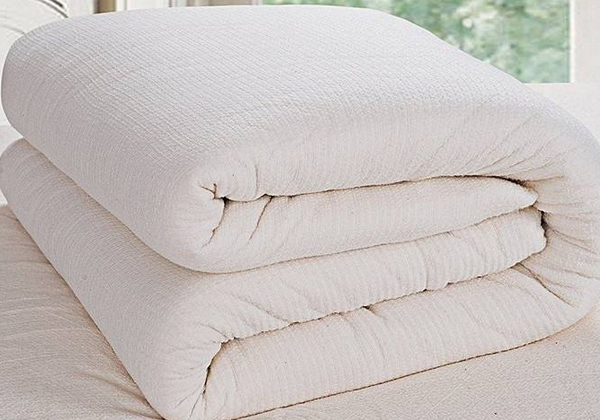 4. Mengjie
Mengjie was founded in 1956 Over the years, we have been adhering to the core concept of "Love in the Family" while adhering to the corporate culture of character and fraternity. The company relies on its profound historical heritage, unremitting pursuit of authentic life attitude and production philosophy of excellence, and has a very high reputation in the industry.
5. Mercury Home Textiles
Mercury Home Textiles was founded in 1987. The company's products include bed covers, quilts, pillow cores, single-piece combinations, cushions, children's products, summer products, mattresses and sofas, dining, kitchen and bathroom, blankets and other ten series 300 Multiple varieties, focusing on R&D and innovation.
2. Which quilt is the most comfortable?
Among the quilts of various materials, silk quilts are the most comfortable. Silk quilts are both warm and breathable, and they also have unique beauty and beauty effects. The longer they are used, the more effective they are, so they have a good effect on dry skin. Silk quilts are easy to use all year round, and regular use can also improve your sub-health. Silkworms do not come into contact with chemicals such as pesticides during the growth process, and the production process is less polluted. Therefore, silk is considered the most environmentally friendly, natural, and comfortable quilt, and is suitable for people with sensitive skin and those prone to allergies.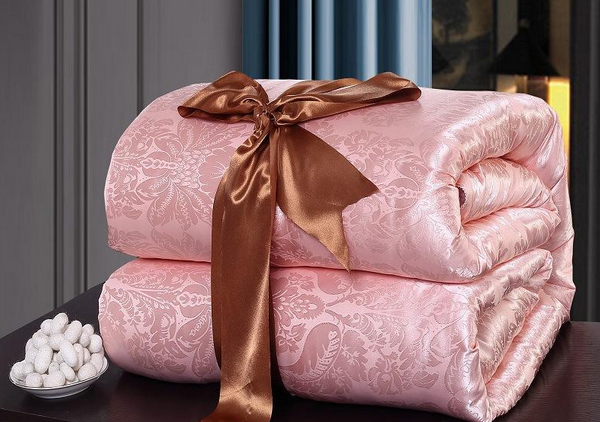 3. What kind of filling is good for quilts
1. Man-made fiber
The filling of fiber quilt is man-made fiber, the common ones are polyester, polypropylene, acrylic, and cotton. wait. The good thermal insulation and fluffy properties of fiber quilts are due to the fact that the air in the cavity plays a good role in heat insulation and fluffiness. In addition, synthetic fibers lack conditions for bacterial growth, so they will not become moldy or moth-eaten. At the same time, they are cheap and are good fillers for home textile products.
2. Cashmere
Cashmere It is a thin layer of fine velvet that grows on the outer cortex of the goat and covers the roots of the goat's coarse hair. It has excellent properties such as fineness, lightness, softness, smoothness, and warmth. It is a high-quality and valuable textile fabric. Cashmere has good warmth retention, strong moisture absorption and moisture removal properties, and is also known as "breathing fiber".
3. Down
Common Down is divided into duck down and goose down. It is soft, fluffy and warm. It is a good filling for quilts. It can guide the human body's sweat and inhale fresh air, making the human body extra dry and comfortable.
4. Silk
Silk is an animal protein that is rich in 18 kinds of amino acids necessary for the human body. Among them, serine has the function of nourishing the skin and preventing skin aging. It can enhance the vitality of body surface cells and promote skin metabolism. . Silk is a poor conductor of heat, has strong warmth retention and moisture absorption properties, and is a good quilt filling.
5. Cotton
Cotton is a relatively traditional quilt filling. It is natural and soft, non-irritating to skin contact, and has the characteristics of no odor, no pollution, and no irritation. The characteristics of bleaching and dyeing and no additives have always been favored by the majority of consumers.
The above is about the quality of which brand of quilt Good related content, I hope it can be helpful to everyone! China's well-known large-scale decoration platform and leading brand of decoration. If you want to think about decoration design, it is recommended that you apply for the * design service, which will help you through on-site room measurement by professional designers Plan reasonable space layout and exquisite design.
>> Click here to get professional designer* room design