Mattresses are the main reason that affects sleep quality, so in order to have a better rest, we need to compare a lot when choosing mattresses. Avoid falling into the mattress selection trap and choosing a mattress that is simply not suitable for you. Today, the editor will tell you what techniques you should pay attention to when buying a mattress, and what are the misunderstandings and traps when buying a mattress. I hope it can be of some help to you.
1. What skills should you pay attention to when buying a mattress?
1. Look at the mattress fabric
The fabric of the mattress plays a role in comfort decisive role. Although chemical fiber fabrics are cheaper, they have poor breathability. In contrast, knitted fabrics have good moisture absorption and breathability, especially those with higher cotton weight. In addition, 3D fabrics have good breathability, resilience and mildew resistance, and are not susceptible to moisture, but the price is relatively high.
2. Look at the mattress support layer
The choice of support layer is critical to sleep quality and comfort. The whole mesh spring provides strong support and is suitable for people with a limited budget. The independent pocket spring is quiet and anti-interference, suitable for light sleepers or double beds. LFK open springs provide high elasticity and breathability, suitable for those who pursue a star-rated hotel sleeping feel. The EcoLoop spring is stable and breathable, suitable for children, heavier people or people who are prone to sweating.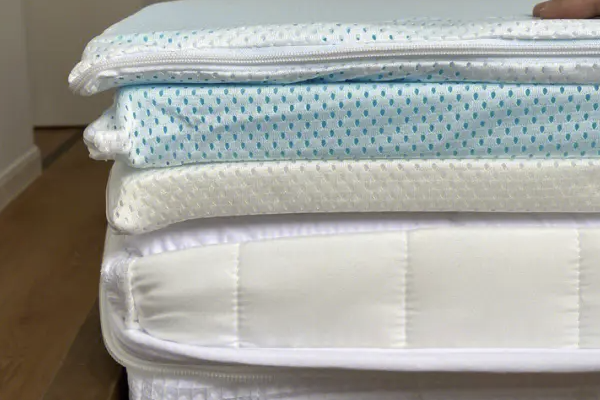 3. Ergonomic
Mattress design It should conform to the structural characteristics of the human body, according to the proportions of the human body, so that the head, neck, back, etc. are evenly stressed, fit the human body and have good support, so that no matter how you turn over or lie down, it will be comfortable. A mattress that is not ergonomically designed will make you more tired and unable to relax, causing you to wake up the next day feeling sore or tired. In the long run, affecting sleep quality is harmful to health.
2. What are the misunderstandings and traps when buying a mattress?
1. There is no direct relationship between the thickness of the mattress and comfort
When buying a mattress, many salespeople may tell us that a thicker mattress will be more comfortable to sleep on and of better quality. It is true that some thick mattresses on the market are more expensive than thin mattresses, and people think that thicker ones are better. In fact, there is no direct relationship between mattress thickness and comfort. The reason why a thicker mattress is more expensive is because it uses more materials and costs more, but that doesn't mean it will be more comfortable.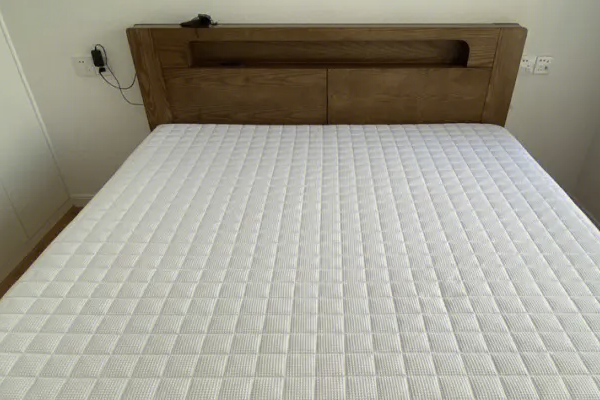 2. It suits you if it is not a big brand
Some people think that the quality of big brands must be guaranteed. As long as you choose a well-known brand, you can buy a good mattress. However, well-known brands are not suitable for everyone, as everyone has different needs for firmness, softness, and materials. Therefore, when choosing a mattress, in addition to considering the brand, you must also choose based on your own needs.
The above is what the editor has shared with you about the tips you should pay attention to when buying a mattress, and what are the related misunderstandings and traps when buying a mattress. Information, hope it helps you. , a well-known large-scale decoration platform in China. If you have any questions about buying mattresses, you are welcome to consult.